RV Windsheild Replacement & Repair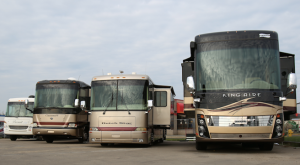 When you get a crack or a nasty rock chip in your RV Windshield, it's a feeling of disgust and worry about how much this is going to cost.
Should you replace or repair?
If it's cracked, then you're obviously looking at a replacement, so you'll be pleased to hear that our expert technicians will take great care of your RV and our CSR staff can handle all of your insurance billing directly. Our RV windshield replacement in Calgary, is the lowest priced by far! If it's a rock chip, then there may be a chance it can be repaired. Call us so we can arrange an appointment, or come in today and we'll take a look.
We look forward to seeing you.