Calgary Mobile Windshield Replacement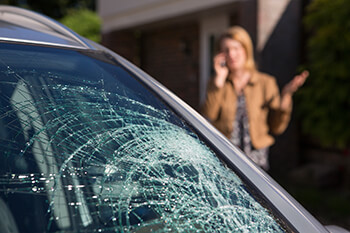 Can't Come To Us? We'll Come To You With Our Mobile Windshield Replacement Services for the Calgary area.
Too busy to bring your car to us? Don't sweat it!
Mobile Windshields will come to your home or workplace and replace your cracked or damaged windshield. We understand our customers are busy and don't always have the time to come by our shop. For this reason, we offer a free local mobile service unit.
All you have to do is give us a call, or text and we'll come to you to replace your windshield. We may even be able to come and fix your windshield on the same day. We know you want to fix your windshield as quickly as possible and this is why we offer same day service.
Plus, we also deal with all the major insurance companies and we do direct insurance billing to make the claim hassle free for our you.
And don't worry – you can expect the same level of high quality workmanship and great customer service that you receive when you visit our auto glass repair shop when we come to you. Our mobile autoglass unit is fully equipped with all the tools and quality products required to fix or replace your windshield.
Get an Instant Quote and Book an Appointment Today!
Thank you for trusting Mobile Windshields with your auto glass needs and please spread the word.