Okotoks Mobile Windshield Replacement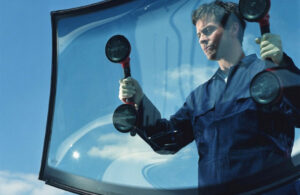 Need a windshield replaced? Live in Okotoks? Don't want to drive into the city and wait around in a shop while your windshield is being replaced? Than you've landed on the right page. Your search is over!
Mobile Windshields is offering you Okotoks mobile windshield replacement, right at your home. Yes, cheaper than taking your vehicle to your local Auto Glass Shop, we come to you at your home/office/workplace in Okotoks!
Direct Insurance Billing!
We have built in to our website a special feature that allows you to get a quick and instant quote by answering a few questions. Or you can also call us and speak to one of our consultants and have them book you an appointment for same day or next day service. Mobile Windshields wants what is best for your convenience so we're offering the no-extra cost Okotoks mobile windshield replacement as part of our overall service.
Did you know that using our mobile windshield replacement service is more cost effective and less of a hassle for you than if you were to visit your local auto glass shop! You will receive the same excellent service at your home the same way you would in our shop. You will be entitled to 6 months of free rock chip repairs on your new windshield. We guarantee you a lifetime warranty on our workmanship and labour, for as long as you own the vehicle that we serviced.
6 months of free rock chip repairs on your new windshield!
Give us a call, to schedule your next auto glass appointment. You deserve to have a clear view ahead of you.